November 24, 2020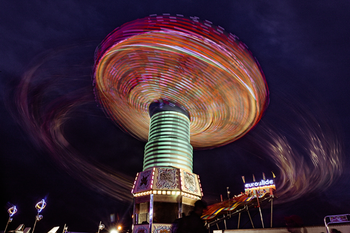 I'd like to share a press release that we are issuing today announcing some very exciting additions to our executive team and Board of Directors. Having Stephen and Tom working with the Spindy team for the past couple of months has given me energy, fresh insights, and incredible confidence in the value we bring to the market. The experience and accomplishments of our new Board members will prove invaluable as we move from our success in Southern California to being a nationally known brand and must have rewards and loyalty app for retailers. I wish to thank them all for sharing the Spindy vision!
Balazs Wellisch
CEO, GameIQ, Inc.
---
GameIQ Spins Up Executive Team and Board of Directors
Global Market Opportunity for Spindy Attracts Sleight of Industry Leaders
During this pandemic, building a digital relationship with customers is more important than ever. Not only are consumers looking to stretch their budgets further, but the inability to conduct promotions both in-store and in-person, along with the need for hands-free transactions, has created a market that's ripe for a rewards and loyalty program like Spindy. Industry leaders love the Spindy story and value proposition and have therefore agreed to join GameIQ to accelerate the adoption of Spindy.
"Prior to the pandemic, we were very excited to see the returns retailers were gaining from adopting Spindy in Southern California", said GameIQ Founder and CEO Balazs Wellisch, "we are thrilled to be able to attract such a talented team of accomplished executives to guide and execute our growth nationally an eventually internationally".
Spindy has been successful in driving higher purchase frequency and average purchase for Quick Service Restaurants such as Carl's Jr. in San Diego. Armed with successful case studies, GameIQ is looking to its new team to drive national chain adoption of the Spindy app's unique implementation of rewards gamification. Spindy recently launched a new blog with some educational posts about Why Retail Incentives Are More Important Than Ever During the Covid-19 Era and How you can Leverage your Rewards Program with Gamification. These posts help explain why Spindy is so relevant to retailers during these times.
New executive team members include:
Stephen Condon - Vice President of Marketing
An accomplished global consumer and business-to-business marketer who has deep experience turning complex technology capabilities into compelling market offerings. Prior to joining GameIQ, Stephen led global marketing for Swedish based Hive Streaming and his own marketing consultancy Roogle Marketing. He also served as Vice President of Marketing at INTERVU, Inc., Senior Vice President of Marketing at Intertainer, Vice President of Marketing at Verisign, Vice President of Marketing at Limelight Networks. He also filled senior market development roles at Verizon, AT&T and DIRECTV.
I have not been as excited about a marketing challenge since my role at DIRECTV! I love that I can utilize my experience and expertise in both B2B and consumer marketing to generate adoption by retailers and get consumers using the app – the benefits of Spindy for both audiences are compelling.
Tom Douglas - Vice President of Business Development
Tom brings more than 20 years of experience in domestic and international sales, business development, marketing, and product portfolio management. This includes building 3 startup companies and 5 new divisions within large publicly traded companies, as well as the launch of more than 20 new products. Prior to joining GameIQ, Tom was the Director of Marketing at Royal Biologics, ConvaTec, and Zimmer Biomet, Portfolio Marketing Manager at Terumo Medical, and Business Development Manager at Adhesives Research.
The more I learn about Spindy, the more excited I am about this robust opportunity. Retailers love that it's so easy to deploy, that they have an ability to customize their offer to their market needs and can see the impact it's having on their business in real time. I look forward to working with franchisees to help solve their rewards and loyalty challenges.
New Members of the Board of Directors
Clifton Rutledge - Director
Clifton is a proven industry leader and executive with over 35 years of experience in numerous restaurant companies throughout the U.S. Clifton is a visionary leader with extensive experience in communications, product development, strategic oversight and planning, financial analysis, contract negotiations, franchising, key partnership development, operations management, mergers and acquisitions, human resources, and organizational restructuring. Prior to joining GameIQ, Clifton was COO at Jack's Restaurants, President and CEO at Bojangles's Chicken and Biscuits and COO at Whataburger Restaurants LLC, and VP of Operations at KFC.
Spindy addresses a very real need that retailers have in this environment – the need to drive new and repeat business digitally, preferably without employee participation. I understood the Spindy value proposition immediately and I am very excited about helping to guide their growth and expand their business.
Dipak Shah - Director
Dipak is an accomplished, innovative Financial Technology (FINTECH) and SaaS leader with 30+ years of experience in technology, engineering, sales, and investment banking. Dipak has been successful in developing, leading, and growing organizations from inception to exit via IPO or acquisition. He is known to be an "out of the box" analytical thinker, and "rainmaker" who can make deals happen. Prior to joining GameIQ, Dipak was CEO at Site 1001, Inc., Reliant Solutions and DBxcel, and Managing Director at Morgan Keegan. Dipak has served as advisor and director on boards including Obsidio Therapeutics, Inc., GigalO, and GlyTR Therapeutics.
The market is rewarding cloud-based discounting services, like ibotta and Dosh, with huge valuations, yet none of them use gamification so that retailers can leverage their rewards dollars. All data points to "cashback" being the most effective offer to drive new and repeat business. Spindy is ideally placed to grab a large share of this huge market and I look forward to helping accelerate their success.
Hector Munoz - Director
Hector is a global Chief Marketing Officer, business turn-around specialist, and successful entrepreneur with over 25 years in the quick service restaurant industry. Hector is an accomplished, bilingual entrepreneur, global marketing and new business development executive with leadership experience in corporate, international, field, franchise, start-up, agency, and top-tier brand settings. Hector is co-founder of The C-Suite Edge and founder of Blue Sky Investments. Prior to joining GameIQ, Hector served as CMO at El Pollo Loco and Popeyes Louisiana Kitchen, Executive Vice President at Church's/Texas Chicken, spent over a decade in numerous leadership roles with Burger King Corporation, and has led various marketing and advertising activity at Long John Silver's, Taco Bell, and Bruegger's Bagels.
What a great privilege it is to be able to serve on a board with such a talented group of executives. I look forward to utilizing my 25+ years of Quick Service Restaurant Marketing experience to grow market acceptance for the Spindy App and its digital technology to help make it the powerful marketing tool we all know it can be for the industry.
Matt Hood - Director
Matt is a restaurant industry leader with a proven track record of delivering best-in-class results at public and private equity funded growth brands. He is a successful turn-around expert and CEO with expertise in building high-performance management teams, increasing topline sales and growing EBITDA. He is National Co-Chair for Dine-Out for No Kid Hungry and he is a former restaurant industry consultant for Google. Prior to joining the board of GameIQ, Matt was President and CEO at On The Border Restaurants, Chief Marketing Officer at The Habit Restaurants, Inc. and BJ's Restaurants, Inc. He held senior executive roles at Cooper's Hawk Winery & Restaurants, Fired Up, Inc., AIM Technologies, Inc., and Brinker International, Inc.
I am very excited to join this team of retail industry leaders and accomplished professionals. Brand-friendly rewards, such as post-purchase cashback, is where the industry is heading, and the Spindy gamification layer makes it a very compelling proposition. Results from participating retailers have been outstanding. I look forward to helping Spindy becoming a recognized industry leading rewards and loyalty app.
Contact spindy if you have questions or comments about this article.